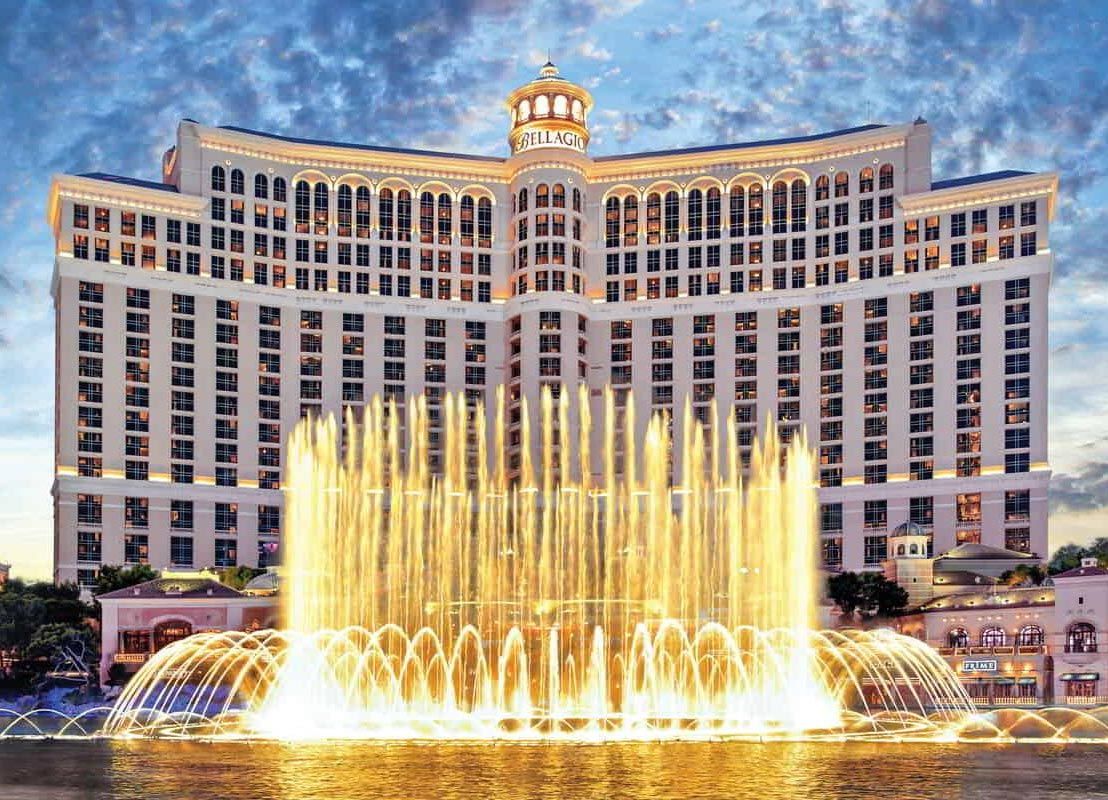 The Bellagio
One of the most famous casinos in the world, The Bellagio in Las Vegas is much more than a casino. The movie "Ocean's Eleven" was shot here. The total gaming space 156,000 sq ft (14,500 m2).
With 2,300 slot machines paying massive jackpots of up to $ 2 million. Betting on the 40 poker tables available is unlimited.
The Bellagio is also a famous hotel, operated by MGM resorts. Bellagio opened on October 15, 1998 and the hotel now has 3,933 rooms.
It is surrounded by an eight-acre lake and stands out for its luxury and elegance.
The Bellagio Fountains
 It is the most ambitious, complex water feature ever conceived and it's absolutely free for any visitor to enjoy. The water moves to the rhythm of the music. 
The Bellagio has numerous restaurants, including Le Cirque, Spago, Prime Steakhouse, Joel Robuchon, Picasso and more.
Bellagio includes an 1,800 seat theater for performances of O, a water-themed show by Cirque du Soleil.
Famous casinos

More about our Facebook Group
Travel platform to expand your travel knowledge, follow the latest destination news and participate in daily questions, like "Travel Trivia", "Where in the World" and "Amazing Travel Facts".